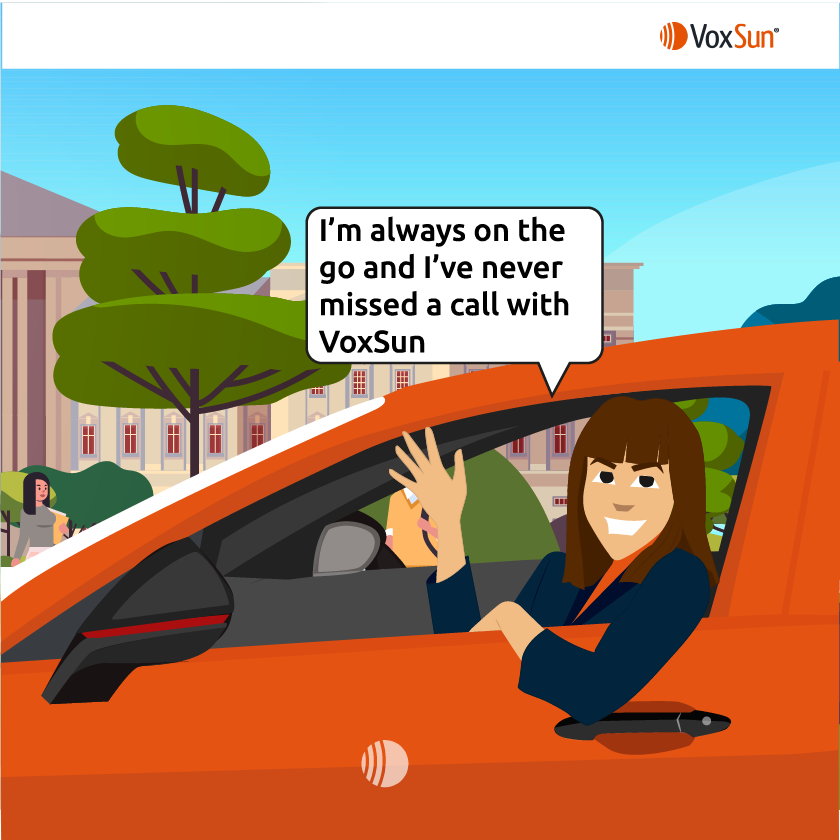 Do you have many employees who work remotely, or do you have a large sales force? Is your business using softphones? If the answer to the first question is yes but the answer to the second question is no, we're here to fill you in on how your business can benefit from softphones.
In your quest to find a Voice over Internet Protocol (VoIP) or cloud-based business phone provider, you'll likely come across the term softphones. You may be wondering what they are or how they can help your business. With the rapid rise in remote working—especially following the events of 2020—softphones are a tool to support our new way of working. Before we get into the benefits of using softphones, let's first establish what softphones are to begin with.
What are Softphones?
A softphone brings all the functionality of a desk phone onto a computer or mobile device. This happens through a software application installed on your internet-connected device—read Android or iPhone smartphone or computer—to make and receive calls. The software is provided by a company like VoxSun, or your cloud-based business phone provider, and is typically available in iOS or Android app stores.
Softphones mimic desk phones but present a phone interface on your smartphone or computer, including a dial pad and call handling features such as mute, hold and transfer.
A softphone differs from—but is not in competition with—a hard phone, which is exactly what it sounds like. It's a physical phone that provides the same access to your cloud-based business phone system that a softphone does. Both softphones and hard phones are typically part of a cloud-based business phone system.
Why businesses should use softphones?
1. Take care of business wherever your employees are that day
If you have employees who work remotely or travel frequently, essentially, your employees can take their business phones with them. Whether they're at a client site, in a hotel, or out for lunch, all they have to do is either boot up their computer or use their smartphone to answer incoming calls or make outgoing calls, just as if they were physically in the office.
2. Never miss a sales deal
Is one of your sales team members expecting a call to close a deal but has a day chock full of meetings? No longer do they need to miss the call when it comes in. The employee can take a laptop or their smartphone into their meetings and immediately answer the call as it comes in. Softphones can be a deal-saver—and a lifesaver for your team.
3. Cost savings
One of the biggest benefits to an organization when switching to VoIP or a cloud-based business phone system is the cost savings that come along with it. Many VoxSun customers realize up to a 50% reduction in their phone bills after making the switch.
With traditional desk phones, you must purchase or lease the phones themselves, which can come with a huge upfront cost. With softphones, there is no costly additional hardware needed, and if you eventually need to move offices, there is nothing extra to take with you.
4. Protect employees' personal cell phone numbers
When your employees are traveling, usually they have to use their personal cellphones to make or receive business calls. With softphones, if your employees are connected to the internet, they can make and receive business calls on their laptops or smartphones. This means they're able to keep their personal cell phone numbers private and they won't have to use up their own cell phone plan minutes. Plus, if an employee leaves the company, you'll still receive those customer or prospect calls versus the calls going to the former employee's personal cell phone.
5. Use softphones for video calls and video conferences
Softphones allow your employees to make video calls right within the app. This means you don't need an extra and often pricey third-party vendor for videoconferencing. Instead, you can use softphones to hold team or departmental meetings with all staff members—whether they're in the office or not.
6. Establish an effective disaster recovery plan for your business by using softphones
Your business phone system is a critical piece of any disaster recovery plan. Even the smallest emergency response requires communication to emergency services or law enforcement, which is always done by phone.
Fortunately, if you use VoIP or cloud-based business phone services, you don't have to worry too much about disaster recovery. This is because your phone services are delivered through the cloud, so if something happens in the office, your employees can be sent home. Your employees can continue working and making and receiving calls wherever they are, as long as they have an internet connection.
As the workplace becomes increasingly flexible, businesses need to provide their employees with the necessary tools and technologies to help their employees remain productive. Using softphones, which are available through cloud-based business phone system providers like VoxSun, will help set up your workforce for success—both for today and well into the future.
Please click here to get a free analysis: https://www.voxsun.com/quote/
https://voxsun.com/wp-content/uploads/2020/10/logo-voxsun-en.svg
0
0
2021-08-10 14:05:15
2021-09-10 20:47:11
Six Ways Your Business and Employees Can Benefit from Softphones