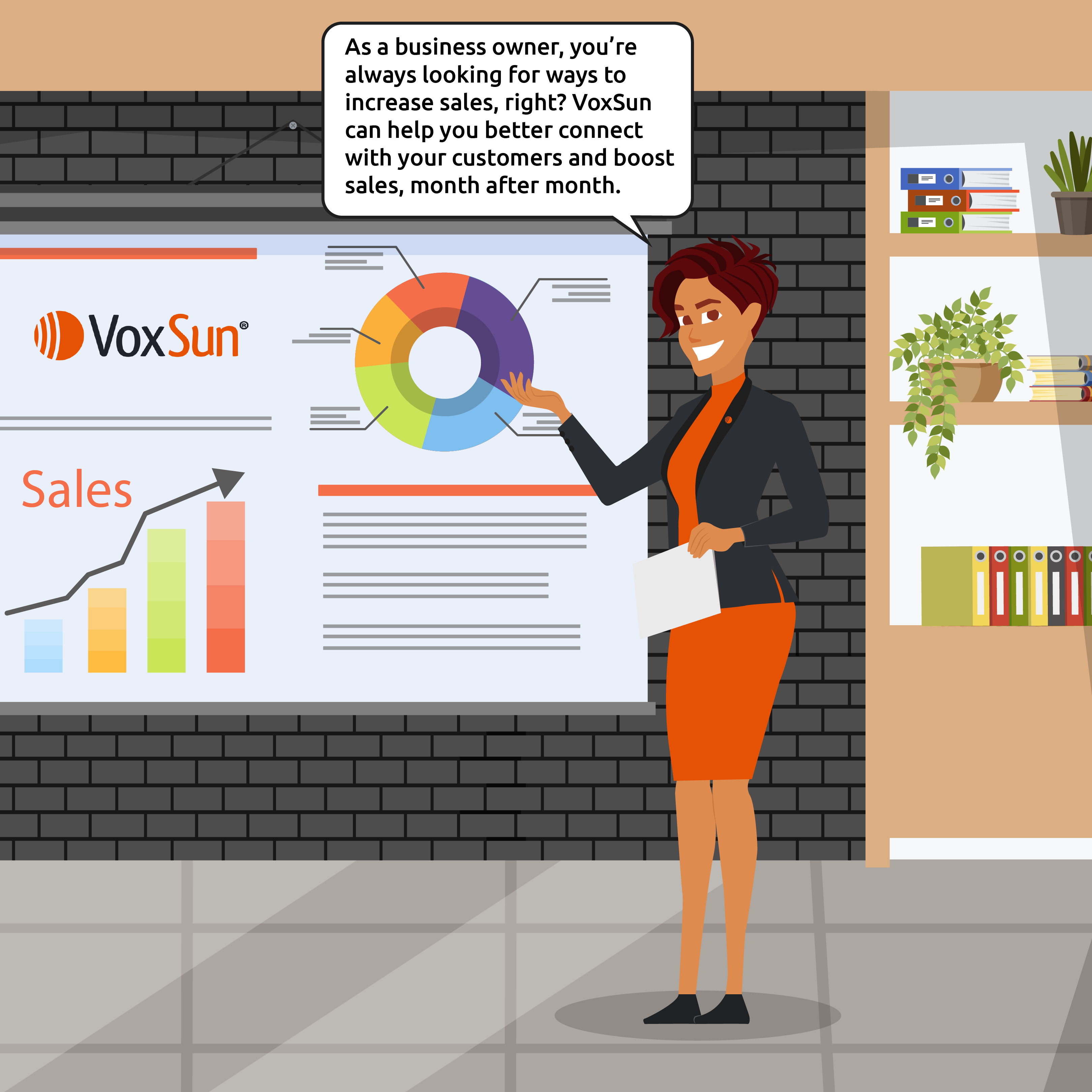 Businesses migrating to the cloud has intensified for years—and that was before a global pandemic. With many businesses already realizing the benefits of cloud-based software, exploring cloud-based, or Voice over Internet Protocol (VoIP), business phone systems are an additional opportunity to improve communications.
VoIP phone systems are beneficial to companies of all sizes but especially remote-first/work from home companies. With enhanced productivity, ease of use and up to 60 percent cost savings over traditional business phone systems, a cloud-based business phone system may be just the tool you need to boost sales and productivity.
Businesses realize many benefits from cloud-based business phone systems, but here are five key ways it can help you.
1. Provides employees with ultimate flexibility and mobility
Your workforce is all remote, and maybe even distributed around the world. Traditional business phone systems impose constraints on employees. With traditional phone systems, a single phone number is tied to a specific desk phone. If the employee is not in the office, they cannot access their missed calls or voicemails.
When using a cloud-based business phone system, location is a moot point. It doesn't matter if the employee is at home, at a customer site or at the auto repair shop. If the employee has access to an internet-enabled device, such as a laptop, tablet or smartphone, the employee can access their business number and make and receive calls from anywhere. If you choose VoxSun as your business phone provider, simply download the VoxSun app and your employees will be well on their way to being productive.
Wherever your employees are in the world, they can stay connected with colleagues and customers.
2. Have a global workforce? No problem!
For businesses with traditional phone systems, one of the most frightening times can be opening the monthly phone bill. This is because as employees make long-distance and international calls, the bill goes up.
With cloud business phone systems, you can put an end to the surprises. On average, our customers see a decrease of up to 60% on their monthly business communications expenses. No longer will you have to worry about long-distance and international calls. Consolidate all of your local, long-distance and toll-free calls with one provider: VoxSun.
3. Enhance productivity
Using a VoIP service like VoxSun allows you to consolidate many employee and customer communications into a single platform. From chats and teleconferencing to videoconferencing and e-faxing, you can do it all in one system. This consolidation helps streamline workflows while minimizing delays and errors.
With VoxSun, for instance, our CRM integrates with Zoho and Hubspot to help you increase sales, employee efficiency, and customer satisfaction. With incoming calls, a pop-up immediately provides the contact information of the caller. Also, you can receive callback reminders so you can make calls with one click. Forgotten callbacks will soon become a thing of the past.
4. High-quality teleconferencing and videoconferencing
When your workforce is dispersed, you want to make sure the communications that do take place are high-quality. Whether your call or video participants are across town or across the world, the crystal-clear voice and video will help all attendees feel as if they are in the same room together. VoIP phone service today has surpassed traditional landlines when it comes to call quality, too.
5. Service scales with your business
One excellent benefit of VoIP business phone systems is the ability to scale the service with your business. If you add a new employee or an employee leaves the company, you can quickly and easily adjust your service. With VoIP, you only pay for the lines and service you need—and nothing more. This allows you to quickly scale up or down as needed.
Give your business a boost with a VoIP or cloud-based business phone system. To learn more about how your business can benefit, reach out to a VoxSun representative today.
Please click here to get a free analysis: https://www.voxsun.com/quote/
https://voxsun.com/wp-content/uploads/2020/10/logo-voxsun-en.svg
0
0
2021-06-15 13:30:53
2021-09-10 20:15:09
How Remote-First Companies Can Boost Sales and Productivity