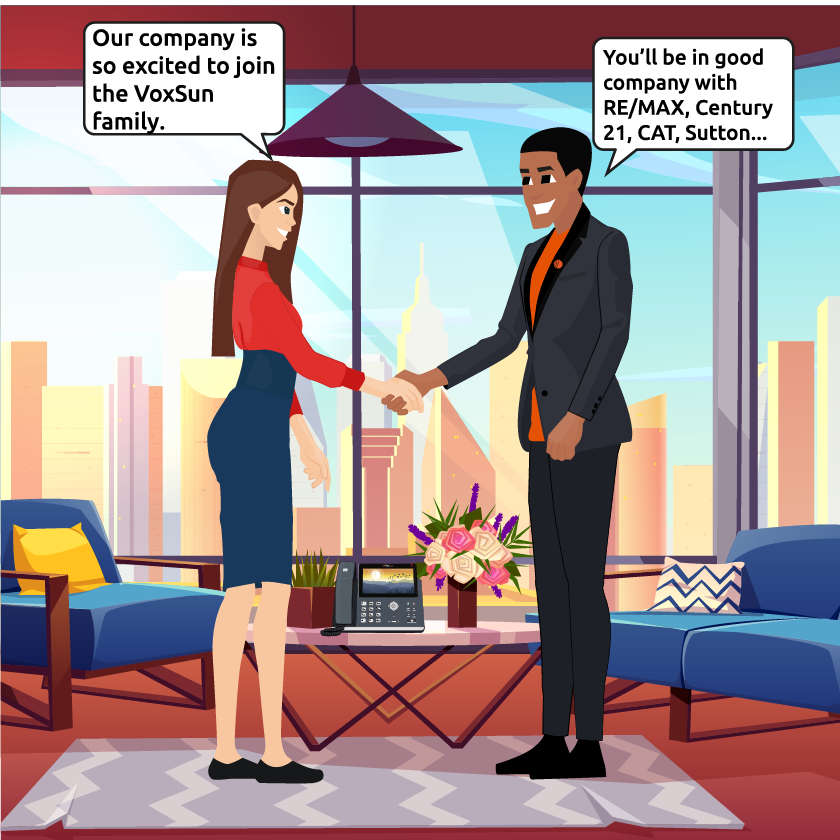 You see them everywhere. On billboards, in ads, on TV, and even on the sides of busses. We're talking about toll-free numbers. Did you know that 90% of Americans use toll-free numbers on a regular basis?
As a small or medium-sized business owner, you may be wondering if a toll-free number would benefit your business. A toll-free number can benefit businesses of all sizes because not only does it benefit your customers, it also gives the impression that you're a larger, more established business. In fact, research shows 86% of customers associate a toll-free number with the quality of a product or service.
Before we get into specifics on why your business should have a toll-free number, let's first discuss what a toll-free number is to begin with.
What is a toll-free number?
As a business owner, you wouldn't want to make it challenging for your customers or prospects to reach you, would you? If you don't have a toll-free number, you're likely making it difficult, and here's why. When you have a toll-free number, all calls are free for the customer. It further incentivizes your customers to reach out to you when it is free of charge, because your customers are not being charged long-distance fees. In turn, it helps improve customer service and satisfaction.
Why businesses should have a toll-free number?
Toll-free numbers were introduced in the 1960s by AT&T, who first rolled out 1-800 numbers. Toll-free numbers have since expanded to other prefixes, including 888 and 866. Demand for toll-free numbers has remained high throughout the decades, as the numbers are associated with increased trust and ease of doing business.
1. Improve customer relations and satisfaction
A toll-free number offers many customer service benefits in a world where customers continue to favor speaking with a live agent to overcome any issues versus web chats or sending emails. When callers can quickly and easily speak with a representative, they'll be put at ease. When your agents respond in an expedient and friendly manner, it will help ensure customer retention for your customers across the world.
2. Eliminate the guesswork for your callers
When your business uses a local number—especially if you're an international company—you're likely scaring off some customers from reaching out to you, as they're worried about getting charged an arm and a leg for long-distance charges.
Toll-free prefixes have unlimited international reach and are recognized in most countries across the globe. When customers call a toll-free number, all of the guesswork is removed. They know they won't receive a surprise on their next phone bill.
3. Increased credibility
At the most fundamental level, having a toll-free number makes your company look more professional and increases trust and credibility. Toll-free numbers are formally recognized as business phone numbers, so any company who uses them is automatically not viewed as a small operation. Whether you're working from a basement or on Fifth Avenue in New York, no one would know where you are when you use a toll-free number.
This is why virtually every company—large and small—is realizing the benefits of having a toll-free number.
4. Toll-free numbers are easy to transfer
Regulators require that toll-free numbers be transferable and hold carriers responsible for not responding to transfers in a timely manner. Thus, there is no need for fear of commitment to one provider. If you physically move your business, you can maintain your customers and relationships by using the same toll-free phone number and porting it to your new provider, whether you move out of state or out of the country. Or, if you simply choose to change providers.
5. You can make it easy to remember
Yet another benefit of having a toll-free number for your business is having the option to make it easy to remember by using a vanity number (e.g., 1-800-FLOWERS or 1-800-GO-FEDEX). With a vanity number, people are more likely to call you, which can generate more sales. You can also use the vanity phone number as a marketing tool for your business.
How to get a toll-free number?
Are you ready to start encouraging your customers and prospects to reach out to you? Then it's time for a toll-free number.
The process of establishing a toll-free number is easy and can be accomplished in a matter of minutes. VoxSun offers toll-free numbers as a feature in its cloud-based/VoIP telephony solutions. Reach out to VoxSun today to get set up with a toll-free number or a personalized vanity toll-free number with special words, letters or numbers chosen by you.
Your customers will thank you when they do not see any surprises on their next phone bill.
Please click here to get started today and to receive a free analysis from VoxSun: https://www.voxsun.com/quote/
https://voxsun.com/wp-content/uploads/2020/10/logo-voxsun-en.svg
0
0
2021-07-20 14:03:37
2021-09-10 20:34:34
Looking to Increase Customer Satisfaction in Minutes? Consider a Toll-Free Number